About us
We provide information on Bavaria as a business location with excellent opportunities through various industry sectors. We offer guidance for setting up your business in Bavaria and get you connected to local networks.
At the same time, the Bavarian representative office in Bangalore also supports Bavarian companies in their expansion plans to India and in networking with local business partners.
Our activities to support Indian companies:
We inform and regularly update Indian companies about the opportunities in various sectors in Bavaria. We support their efforts in setting up industrial cooperation with Bavarian counterparts. In close collaboration with Invest in Bavaria Head Office in Munich, we assist potential investors in view of an establishment in Bavaria. We organize meetings for our clients with local authorities, professional associations, Chambers of Commerce and connect them with the potential business communities in Bavaria.
To gain an overview of the economic, commercial and industrial landscape in Bavaria, interested companies can have a look into the free and online company database of Bayern International i.e., Key to Bavaria. This database provides detailed information about approximately 20,000 companies in 22 key industry sectors, research & technology transfer organizations and other institutions.
Indian tech companies planning an expansion to Bavaria, Germany can take advantage of the services offered by The State of Bavaria India Office in their endeavours.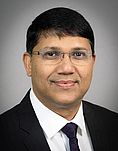 We support Indian companies with their international expansion plans and market entry in Bavaria related questions. Our Office serves as well as on-site contact point for Bavarian companies interested in the Indian market. We thus foster the economic and political cooperation between Bavaria and India.
John Kottayil
Executive Director, State of Bavaria - India Office