About us
Since 2009 our team does active location marketing for Bavaria with the goal of facilitating German or European market entry. Simultaneously, the Bavarian representative office in Tel Aviv supports Bavarian companies with their plans to expand their businesses in Israel and establishing new contacts with local business partners.
Do you have questions about Germany or Bavaria as an investment location? Please feel free to contact Mr. Jonathan Glick, Director of Economy and Technology, or for any requests concerning the activities of the office the Managing Director Mr. Steven Schmerz.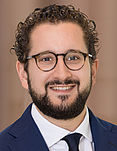 The Office of the Free State of Bavaria in Tel Aviv is a contact point both for Israeli and Bavarian partners. As Head of the Office, I therefore take care of a multitude of topics and institutions. We are happy to assist you in identifying the right contacts and enabling cooperation.

Steven Schmerz
Managing Director

Office for Economy, Science, Technology, Education and Youth Exchange of Bavaria in Israel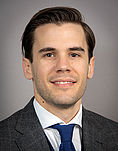 As the representative in charge of economic affairs, I assist Israeli companies in their investment and expansions into Bavaria. Moreover, I advise and assist Bavarian companies in identifying opportunities in the Israeli market.
Jonathan Glick
Director of Economy and Technology